I might be a little late in loving this bright trend. But it takes me a while to wear a bright out there color! While I am not sure I could pull of neon pants (I returned my bright neon dress from Gap), or something along those lines, I think I could go for a more subtle take on this still very hot trend!
Check out the neon pieces I am loving!
I am currently obsessed with these Neon Asics, like need to get them!
They remind me of what my tennis shoes looked like after the color run!
Neon Statement Jewelry:
I love this necklace: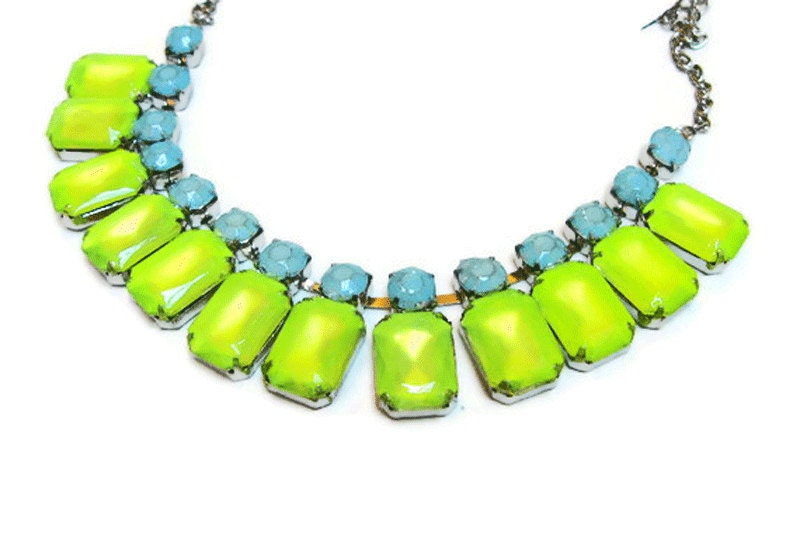 and this one:
Love - Neon Nails!
Ads a fun pop of color to your work wear!
Neon Nike running Tank?
People would see me coming!
How are you still loving this trend?